cocoa products
Our skilful techniques and keen eye on detail allows us to craft a wide range of products, from chocolate bars and figurines, to pralines and festive chocolate gifts. We also specialise in chocolate decors for every holiday and occasion, from Easter to Christmas, from Father's Day to Valentine's Day.
customized pralines
One of our niche products is specialty praline chocolates, with over a hundred recipes to choose from. Apart from a classic range that we offer, from Hazelnut Truffle to Earl Grey and Classic Milk Rochers, you can also engage us to customize your pralines in terms of design, flavour and branding. Our luxury collection includes Crème Brulee, Pistachio Cherry, Mojito and many more. You can also approach us with any new recipe that you come up with!
BEAN TO BAR
Coming Soon ! Stay Tune for something awesome !
WORKSHOP
Coming Soon ! Stay Tune for something awesome !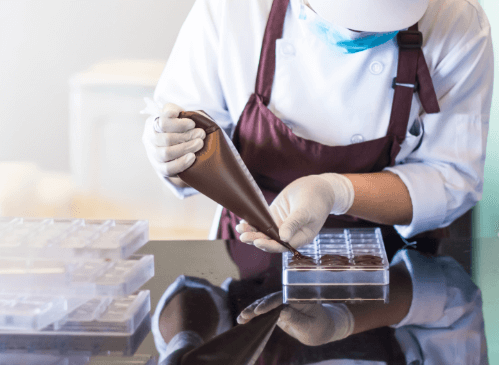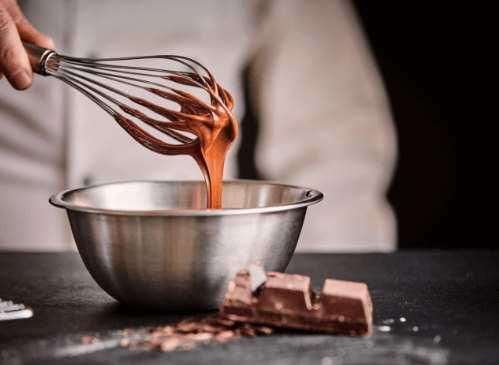 Research & Development
Cocoaorient houses some of the most experienced professionals in food technology, dedicated to innovating the latest trends in the industry.
Hand-made Pralines are time consuming and a complicated
process demanding a lot of dedication of talented hands to
produce premium quality chocolates at its best.
CONTACT US